Smart workplace - Biometrics is the key to smarter working
Biometric authentication can empower workplaces both physically and digitally. Enabled across a variety of endpoint devices, it can secure the entire workplace setup – whether in the office, working from home, or on the move.
4 ways biometrics is securing working life:
1. Secure physical access to enter your office, secure areas, alarms and safes, replacing keys and PIN-based systems.
2. Unlock your computer or laptop without the hassle of passwords with secure on-device biometric authentication.
3. Access your company server and ensure secure and seamless connection to VPNs, controlled access servers and applications.
4. Bring up personalized settings or employee accounts easily when using shared devices, such as printer system or "hot desk" computer.
These solutions allow employees to work more flexibly, smarter and independently, while ensuring employers that access to confidential material doesn't fall into the wrong hands.
Download our Infographic: Access for your smart workplace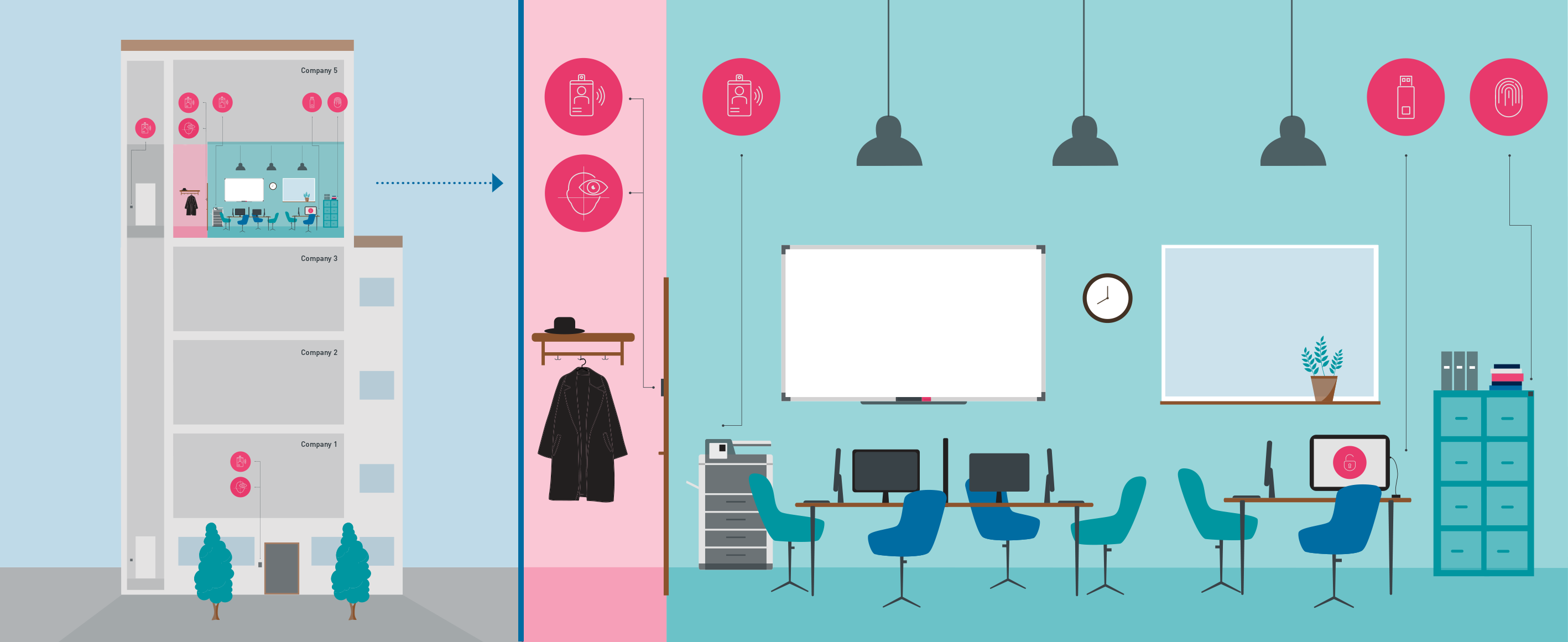 Biometrics in an access card?
Privacy 
Fingerprint data is stored securely in, and never leaves, the card. Users have total control of their data privacy.
Power
Ultra-low power consumption, even when active.
Flexible 
Manage access rights and combine ID cards for access, time tracking, alarm systems and more. Interoperable with existing contactless technologies, such as DesFire.
Performance 
Discreet, super-slim and robust sensor. Authenticate from any angle in less than half a second. Supports up to 10m touches.
What are the opportunities
Bring innovation
Increase market share
Add features and functionality to existing card
Offer a hygienic access solution
Privacy compliant
Secure & Convenient physical and digital access
Hygienic and contactless, no tap on pin pads
Enhanced privacy as data stored on device, card is personal
Combine access with ID badge, time and attendance, alarm…
Works with your existing infrastructure
Reduce IT, admin and fraud cost
Reduce concern and stress among staff
Worryless access with biometrics in a card
Conceptual demo "biometrics in an access card"