make your home genius with Biometric smartness
Making your life smarter with biometrics starts at home. Biometric authentication brings secure and convenient access control to protect and personalize what matters most – your house, your belongings, your life. From entering the home to managing your entertainment systems, it ensures daily life stays smooth and secure.
5 ways biometrics is securing the home:
1. Secure physical access to your front door, saying goodbye to lost keys and forgotten PINs.
2. Set up and manage your home alarm systems with hassle-free biometric authentication.
3. Control access to your electronic devices such as remote controls, entertainment systems and conveniently adjust personalized settings for each family member.
4. Keep your cabinets, suitcases, bikes and safes under lock and key with just one single key – your fingerprint.
5. Unlock your car and ensure a seamless connection to your favorite settings for a comfortable drive every time.
Move more easily throughout daily life, while ensuring that your most personal spaces are fully secured with biometrics making you the key to everything.
Download our Infographic: Access for your smart home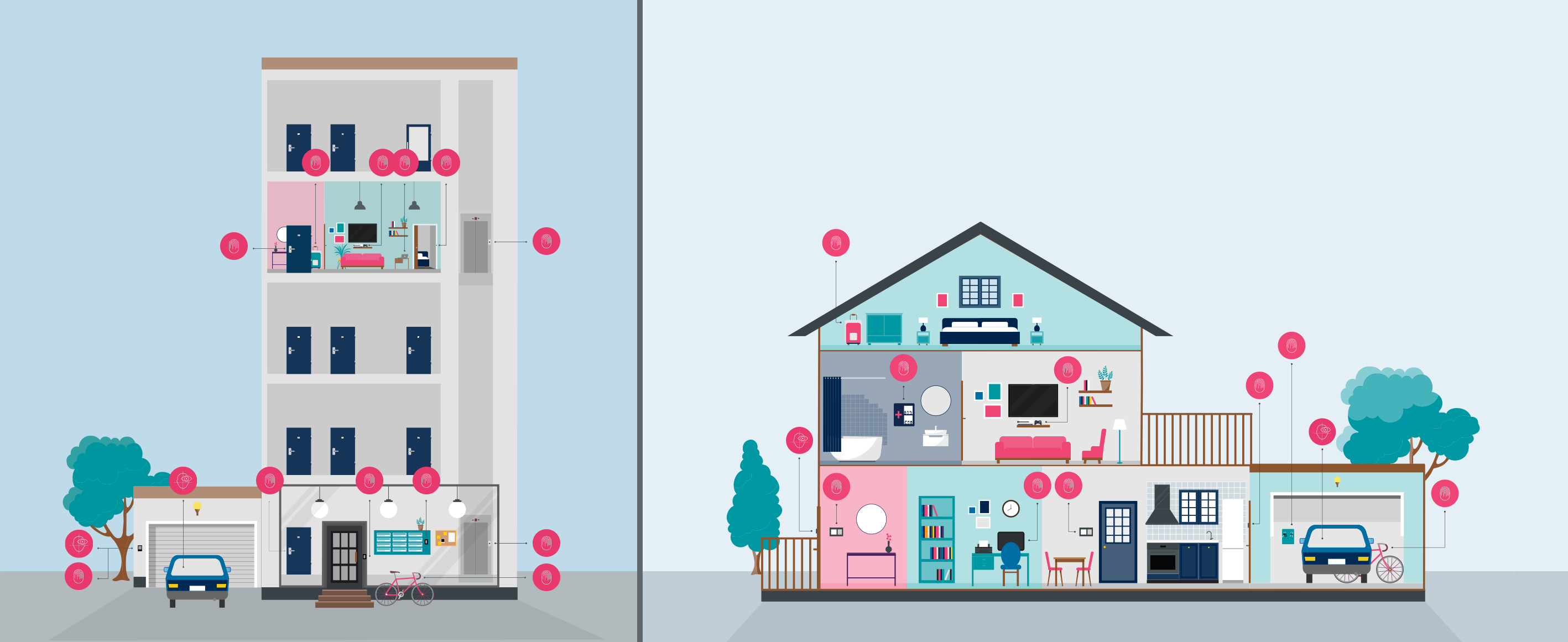 Biometrics in a door lock?
Privacy 
Fingerprint data is stored securely in, and never leaves, the door lock. Users have total control of their data privacy.
Power
Ultra-low power consumption, even when active.
Flexible 
Manage different access rights and choose from a range of design options to blend seamlessly into the door lock.
Performance 
Discreet, super-slim and robust sensor. Authenticate from any angle in less than half a second. Supports up to 10m touches.